We've Sweetened the Deal with Fundraising
We know that schools, communities, clubs, athletic teams and other organizations are always looking for ways to raise extra money. That's why we've made Bruster's ice cream fundraisers easy, fun and profitable!
Bruster's Fundraising Programs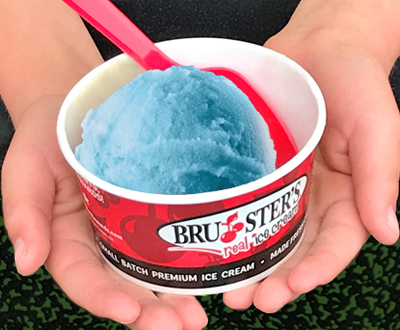 Looking for a cool way to make money and reward your kids? Our Bruster's Blue Pop Italian Ice is the perfect solution. Teachers take pre-orders and payment, submit the form to us and we take care of the rest. We'll bring the pre-scooped cups, napkins and spoons to your school to make it super easy and super fun.
*Available at select locations only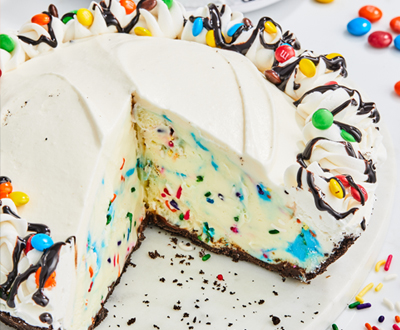 It's as "Easy as Pie" with our Ice Cream Pie Fundraiser! How? There is no pick-up or delivery because the customer picks up the pies at our store! You simply take the pie orders and the collections. Pies can be customized for holidays and seasons. Your group receives a portion of the sales.
*Available at select locations only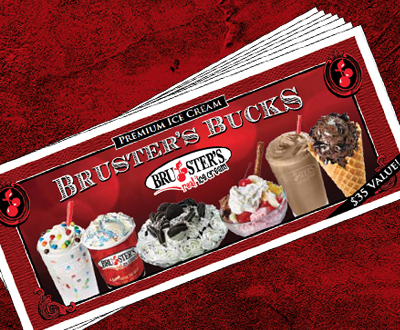 Bruster's Bucks
Fundraising Booklet
A great value and our most popular fundraiser. These books have a value of $35 and provide a great profit margin – 50%!
Each booklet contains 16 Bruster's Bucks: (7) $1 Bucks, (5) $2 Bucks, (2) $3 Bucks and (2) BOGO Bucks
*Available at select locations only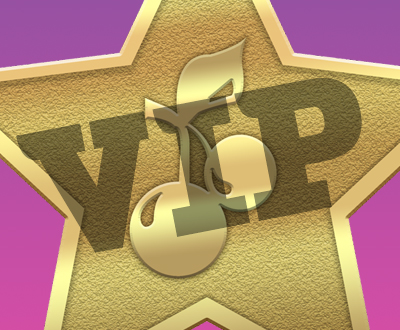 Calling all teachers and other local celebrities. You provide the "celebrity scoopers" to take orders at our store windows and invite all your friends! We'll give you a percentage of the sales for your organization.
*Available at select locations only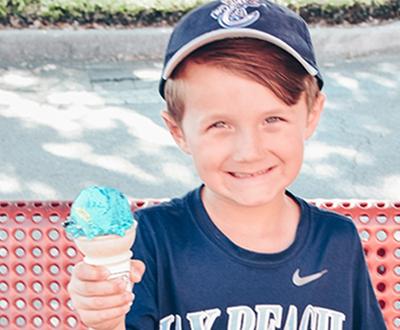 Raise money at your next school or fundraising event by having Bruster's serve the ice cream. Call your local store to inquire about the availability of an ice cream cart or coolers of ice cream. A percentage of sales go back to your school or organization.
*Available at select locations only