Bruster's Shakes & Freezes
Handcrafted Milkshakes Just How You Like Them
At Bruster's we stand behind the handcrafted magic of drinkable desserts like a classic Bruster's shake. Our milkshakes are made with the same skill and care you'd find at your favorite diner. You'll notice the difference with your first sip.
Cal. 620 - 1280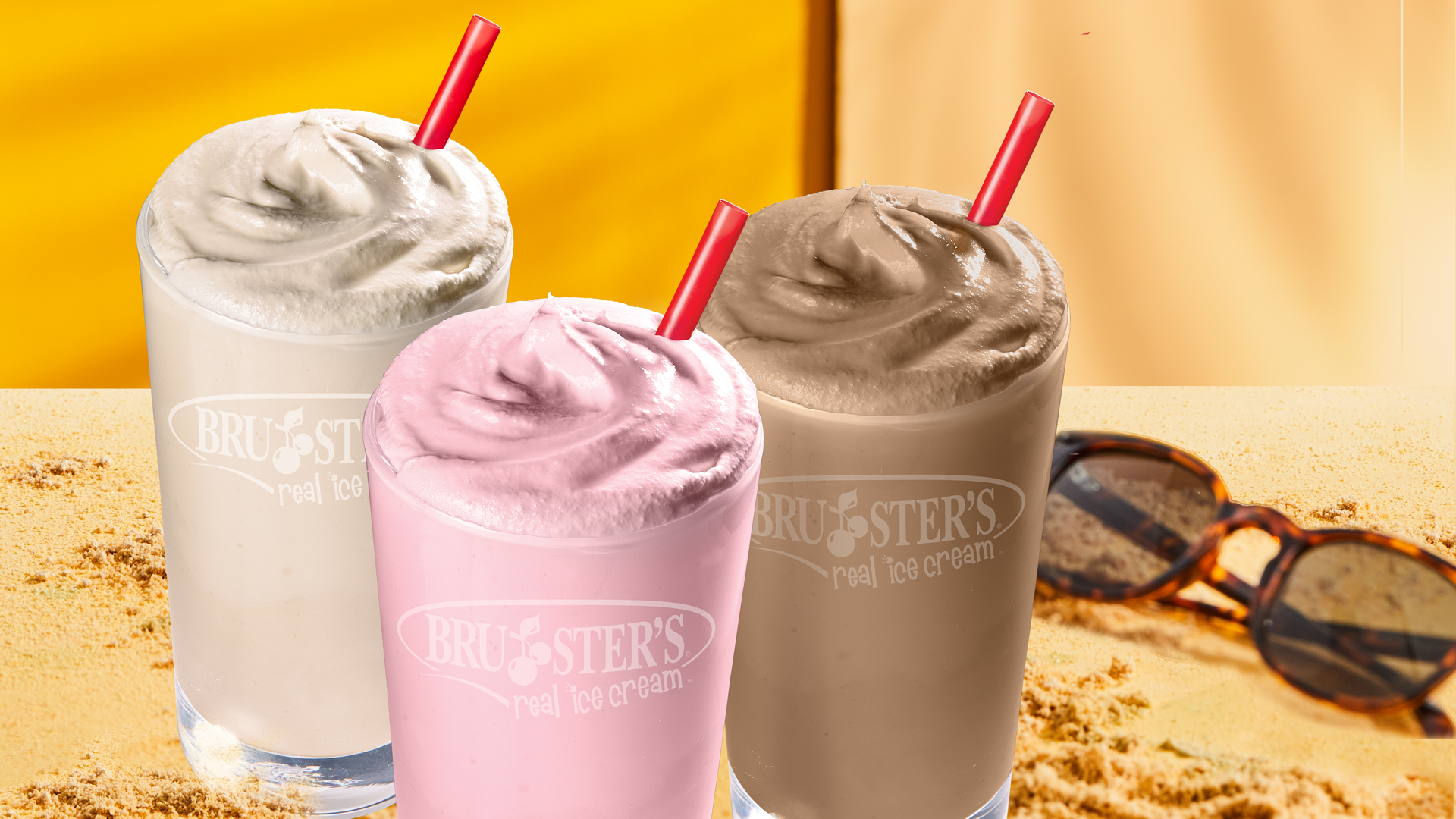 Bruster's Freezes are a Colorful Way to Cool Off
Bruster's freezes are sunshine in a cup with so many bright and fun-loving flavors. Just pick an available sorbet, sherbet or Italian ice and we'll blend it up until it's smooth and sweet, add some Sprite®, and blend some more! They're a refreshing way to cool off for kids young and old.
Cal. 290 - 600