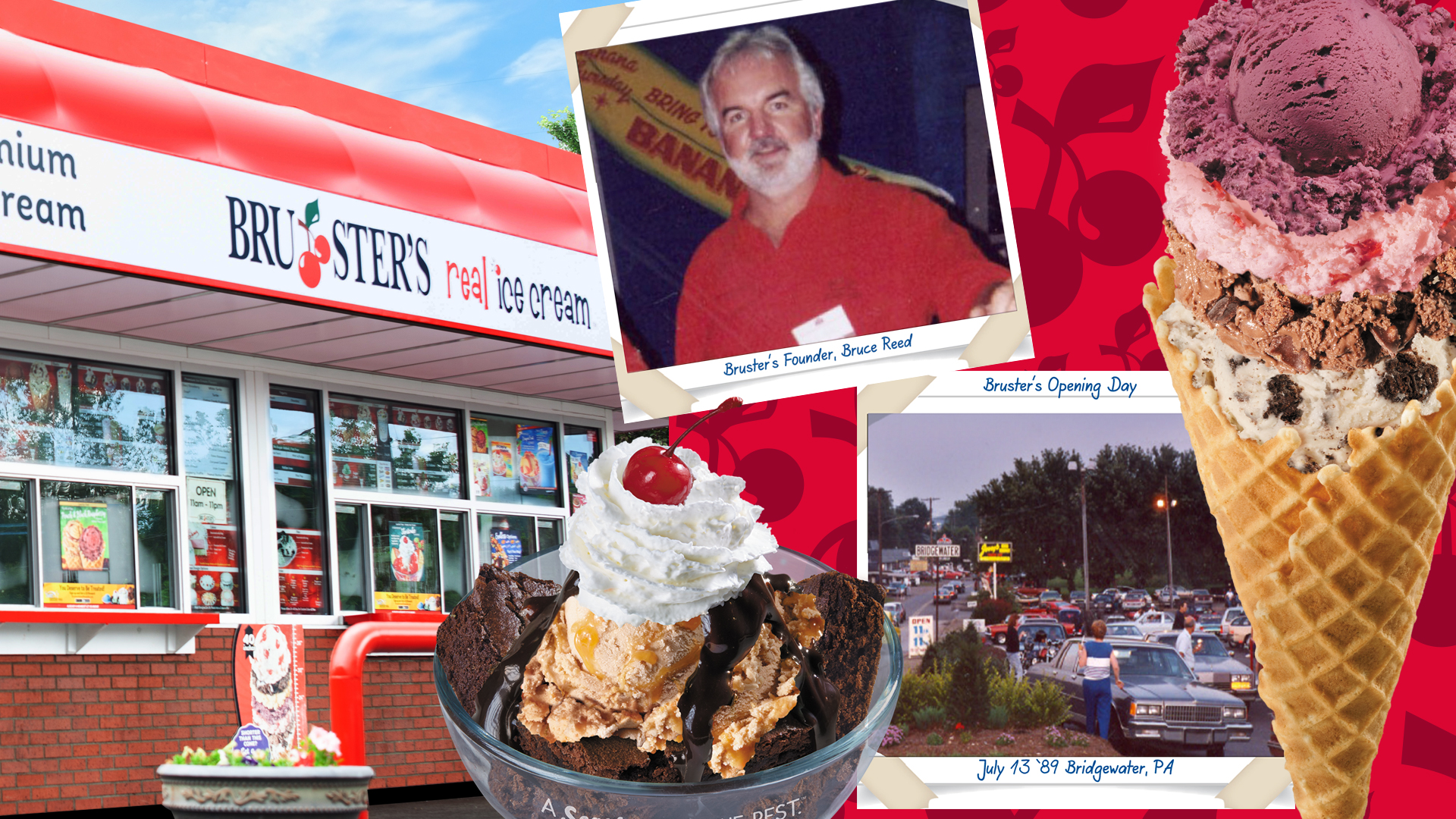 The Bruster's Real Ice Cream Story
Bruster's story starts in 1989 with Bruce Reed, the "Bruce" in Bruster's, and his passion to provide the community with fresh homemade ice cream. And since then, our commitment to deliver premium, small batch ice cream hasn't change a bit. 
We offer at least 24 ever-changing flavors made fresh in our ice cream shops daily. With over 150 handcrafted flavor recipes in rotation, Bruster's is a community staple where you can treat yourself, someone you love and share sweet memories along the way.  
There are nearly 200 independently owned locations in 22 states, Guyana and South Korea. 
The Heritage of Homemade
Bruster's Ice Cream is made the old-fashioned way, with slow kettle processing designed specifically to create the Bruster's flavor. Because every generous scoop is made in-house—just a few steps from the counter where it's served—it always tastes thick, creamy and fresh. 
We also serve artisan desserts made to order, including crunchy handmade waffle cones and bowls, customized sundaes, candy-filled blasts, ice cold freezes and thick milkshakes. 
It's a process that simply makes Bruster's A Scoop Above The Rest. 
Every Scoop Starts with Real Ingredients
 Our handcrafted recipes always start with a proprietary homestyle mix delivered fresh from the dairy to each ice cream shop. We blend our ice cream with only quality cookies, candies and other sweet treats, so you get a loaded scoop of creamy, decadent goodness.